In May 2022, Chris Zanda, CEFAM's finance teacher, had the fortunate opportunity with Cefam and "Erasmus+" to teach at the Tashkent State Institute of Oriental Studies in Uzbekistan. 
We interviewed her to learn more about her experience. Let's find out in this article: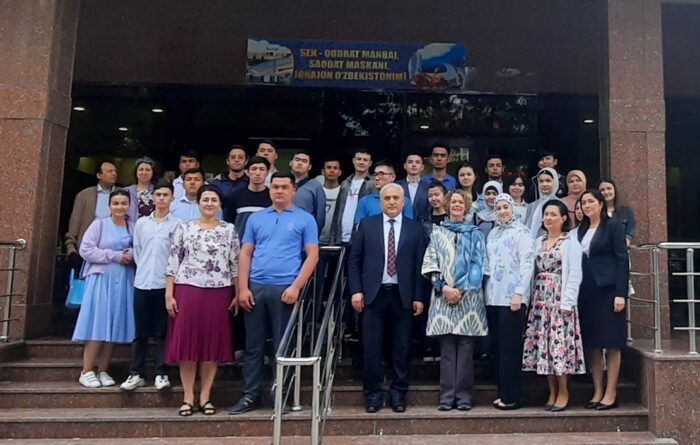 A study or working program abroad: an unique experience
Overall, working and studying abroad is an amazing way to appreciate other cultures, overcome challenges of living in another country and gain a greater understanding of the world. It's true, when modern businesses are hiring staff, they look for applicants who have global skills and whose eyes are open to different ways of life. So as a professor, I need to "walk the walk, and talk the talk".
The mission of our finance professor
Under this program, my primary mission was to teach a module on "Financial Statement Analysis" to over 50 students and a variety of professors. We discussed several techniques to analyze companies: we applied them to a variety of companies including start-ups, new market entrants like Tesla, and mature and well-developed companies likes McDonald's and Nike.
The experience was enriching because I felt that the students discovered a pragmatic "American" teaching style which includes an animated, real-life story-telling format which often results in high impact learning in an educationally friendly atmosphere.
From Uzbekistan to France: the students' journey
I was inspired to visit this university after CEFAM hosted their study abroad students in the Spring semester of 2022. These students included Feruza, Umar & Saydullo from Tashkent and I was lucky to have them in my Accounting class. All three of these students are currently studying Economics and decided to study at CEFAM for a variety of reasons including (but not limited to) acquiring global business skills, appreciating French culture, and gaining a better understanding of the world.
During their studies at CEFAM, I appreciated their determination to learn and succeed, their curiosity, and their openness to live life in a slightly different way. I think this experience was important for both them and the CEFAM community because it promotes understanding and tolerance among people that have different philosophical viewpoints on politics, religion, and governance.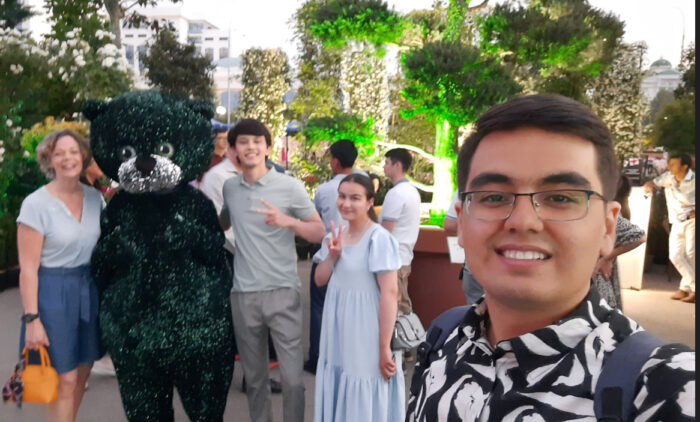 Why teaching in Uzbekistan?
Interestingly enough, I had a number of people ask me why I wanted to teach in Uzbekistan; after all, it's not the typical place to work or study. And it is for precisely this reason that I was inspired to go there. Going outside your comfort zone and learning about a new culture is highly motivating.
Furthermore, it was even more thrilling because Uzbekistan is a relatively young, democratic country. They gained their independence in 1991 and are highly focused on development. Their population, both young and old, are continuously questioning and analyzing the future opportunities of this country. It is a passionate discussion for all. Overall, I was honored to have the opportunity to discover Uzbekistan. I highly recommend this type of exchange to all.