Management studies with ERASMUS+ program
Participant Selection Process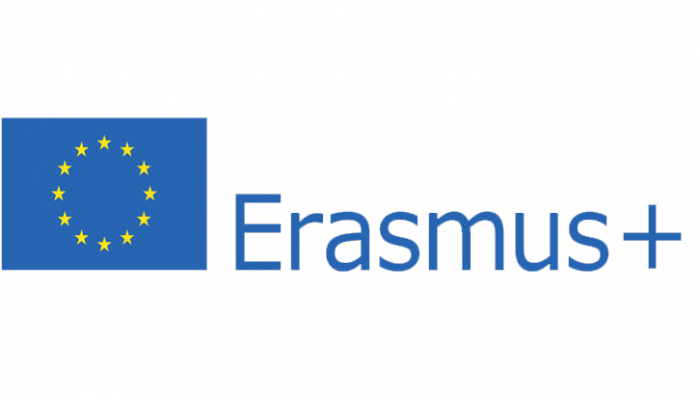 In order to obtain an ERASMUS+ grant, CEFAM students must make their request directly to the Internship Department (to Germain Lambert) and have already found an internship that fulfills the organization's requirements (i.e. ERASMUS + member country, different country from that of the student's country of origin, no previous grant, etc), as students will have been informed of all the requirements early on in their program.
The annual overall grant awarded to CEFAM students is distributed among a variable number of students and the amount varies each year. As a result, a selection process has been put into place to determine the beneficiaries.
The following list of criteria is used to determine grant beneficiaries:
The internship corresponds to the student's academic program
Minimum GPA of 2.0/4.0
Student's diligence and behavior in class
Quality of the student's internship search process
Compatibility of the internship with the student's career plan
Arrival date of the request

The type of tasks required by the internship
Stipend or other financial allowance awarded during the internship
Student's individual financial situation / disability
Level of mastery of the destination country's language
Students who wish to apply for an ERASMUS+ grant must make a written request in the beginning of the semester and provide CEFAM's Internship Department with the internship details agreed upon with the company.

Each request will be considered in the context of the other applications and a decision will be sent to the student by email. Those students whose applications are accepted will receive all the necessary forms to fill out by email also. The final grant will only be awarded, however, after the student has accepted and signed the ERASMUS + students obligations.
Group 1:
Destination Country: 

Denmark, Finland, Ireland, Iceland, Liechtenstein, Luxembourg, Norway, Sweden, United Kingdom

Student Mobility for studies: 

270€

Student Mobility for traineeships: 

420€
Group 2:
Destination Country: Germany, Austria, Belgium, Cyprus, Spain, France, Greece, Italy, Malta, Netherlands, Portugal

Student Mobility for studies: 220€

Student Mobility for traineeships: 

370€
Group 2:
Destination Country: Bulgaria, Croatia, Estonia, Hungary, Latvia, Lithuania, Poland, Czech Republic, Romania, Slovakia, Slovenia, Turkey, Former Yugoslav Republic of Macedonia

Student Mobility for studies: 170€

Student Mobility for traineeships: 320€
ERASMUS+ / Special Needs Support
Selected beneficiaries with special needs (visible or non-visible disabilities) should contact Germain Lambert (germain.lambert@cefam.fr) directly in order to apply for additional ERASMUS + grant support.
Note: The French law of 11 February 2005 defines a disability as "any and all limitation of activity or restriction in daily life experienced by a person in his/her environment because of a substantial, lasting or final alteration of one or several physical, sensorial, mental, cognitive, or psychological functions, of multiple disabilities, or of a disabling health condition."
CEFAM's academic programs are international by nature and open to students of all nationalities. Specific processes have been put in to place to facilitate our students' European and international mobility.
French Kazakh Friendship
Cooperation history
November 2015 – The very first meeting of CEFAM representataives with Kazakhstani partners took place in November 2015 in Paris in the frame of the visit of representatives from Ministry of Education and Science of Kazakhstan and different Kazakhstani HEIs' . A similar meeting took place again in one year within The International Forum organized by Campus France in Paris (September 2016).
June 2017 After successful beginning of cooperation with Universities in Almaty CEFAM respresentatives participated in the Bolashak Alem Bilim International Higher Education Fair
In Decembre 2017 CEFAM representatives met in Astana, with the President of JSC Center for International Programs, Mr. ZHANBOLAT MELDESHOV to discuss ongoing cooperation and its potential development
At the same time CEFAM representatives met with the representatives of French Embassy and consulate, Madame Alexandra THIRCUIR-MENS, Attachée pour la science et la technologie, Service de Coopération et d'Action culturelle (SCAC) et Monsieur Gilles MAMETZ, Attaché de coopération universitaire, adjoint du conseiller de coopération et d'action culturelle.
Also, meetings with partner Universities in Almaty (Almaty Management University, Narxoz University, KIMEP and Suleyman Demirel University) were organized.
January 2018 CEFAM representatives participated for the second time in Bolachak – Alem Bilim International Education Fair 2018 organized by The Ministry of Education and Science of the Republic of Kazakhstan and JSC Center for International Programs

During the Fair a strong French-Kazakhstani cooperation ties were underlined by the promotion of new scholarship program for Kazakhstani students willing to continue their studies in France. Click here to read more about it.
TV interview with Malgorzata Woch, Mobility and International Development Coordinator at CEFAM
Between 2015 and 2017 CEFAM applied for Erasmus+ International Credits for Mobility grants enabling students, admin and teaching staff from Kazakhstan to complete training/ teaching sessions and study semesters in France
Since 2015 CEFAM representatives cooperates closely with the French Embassy and Consulate in Kazakhstan, which allowed to successfully develop its partnerships with Kazakhstani HEIs
CEFAM built a cooperation ties with 5 Universities in Almaty:
Almaty Management University,
Narxoz University,
KIMEP,
Caspian University,
Suleyman Demirel University
Student exchange
This academic year CEFAM hosts 4 exchange students from Almaty Management University. There are also two full time Kazakhstani students enrolled in degree seeking study program.
Discover Akzhan's (Erasmus+ exchange) testimonial and video :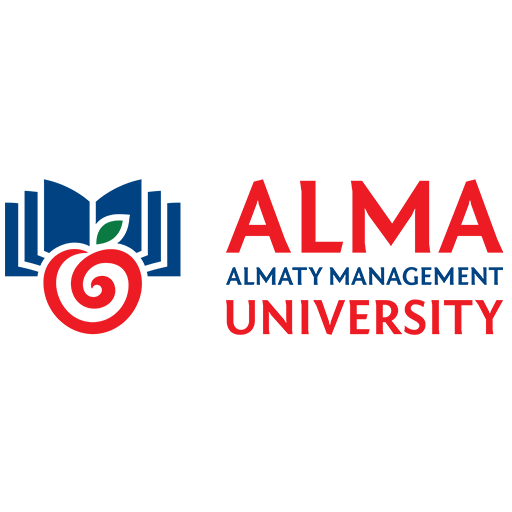 Staff exchange
In Autumn 2017, 2 lecturers from Almaty Management University (Albina Salimbayeva–Design Thinking and Alberto Frigerio– Communication and Academic Methodology, and Issues in International Politics) visited CEFAM under Erasmus+ teaching staff exchange program, and delivered courses for CEFAM international students
Click here to discover Alberto Frigerio's visit
Also, CEFAM lecturer, Erin Monaghan (Faculty Director) visited partner University in Kazakhstan (Almaty Management University).
More teaching and staff mobilities from CEFAM to Kazakhstan and vise versa were carried out during Spring 2018 and the following 2018-2019 academic year.
Staff exchange allows participants to transfer knowledge and skills between institutions, to create mutual understanding which is the base for a further fruitful cooperation, and to get rich international experience while visiting hosting institution.
Erasmus+ cooperation with Kazakshtan
In the 2016 and 2017 Erasmus+ calls for proposals the CEFAM' projects were successful and the European Commission decided to support the cooperation between IGS and its partner universities in Kazakhstan by funding 15 grants for Student mobility for studies in France for 1 semester and 16 grants for Staff Mobility for Teaching/Training in France.
The Erasmus+ grants are as follows:
Moreover, from 2018, the academic partners are planning the implementation of student internships in French companies in France for a period of minimum 2 months and maximum 12 months.
The international partner companies participating to this new project will be chosen in accordance with the current labour market needs in Kazakhstan and their presence in both countries. HEI have agreed on the following principles:
Students who will benefit from these grants for work placement will have to be Kazakhstani citizens fluent in Kazakh, Russian and English languages
These students will also benefit in France from compulsory French language courses. This project will aim at training the future Kazakh elite.
Currently partners discuss the possibility to create together double degree programs (Joint Bachelor Degree), and organize short and long term trainings sessions for its staff and students.
Spent a wonderful week at Siena College this past February. Had the opportunity to meet fellow profs; lecture formally & informally in different classes & disciplines, share my professional experience in complement to academic principles and was also able to share some time with the CEFAM students finishing their studies at our partner school. An…

Lire la suite