Our AACSB accredited American partner universities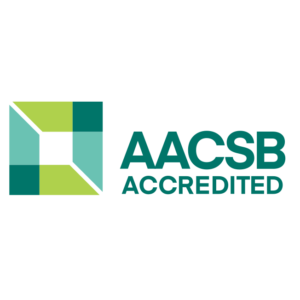 International Recognition
Universities and academic institutions undertake the accreditation process on a voluntary basis. Extremely sought after by both schools and companies, AACSB accreditation is a major achievement for any Business School and corresponds to the highest level of recognition possible today.
Out of the 15,000 business programs that exist in the world today, fewer than 820 are accredited by the AACSB, including HEC Paris, INSEAD, and ESCP Europe.
CEFAM's 10 partner universities in the United States are all AACSB accredited.
There is no National Ministry of Education in the United States and as a result, there is no official government ranking of US colleges and universities.
There are, however, non-governmental organizations that evaluate the quality of university programs. These evaluations establish a quality ranking among universities. The university programs are evaluated on various criteria, including:
National and international renown of faculty and researchers
The institution's academic quality
Alumni careers
Among all the accrediting bodies for higher education in the United States, the AACSB (Association to Advance Collegiate Schools of Business) is recognized as the reference in business school recognition.
This non-governmental association, created in 1916, assesses academic institutions based on the criteria cited above.
CEFAM: Member of the AACSB
Our membership indicates our commitment to increasing the international exposure of our programs to reinforce the visibility of CEFAM and our academic and institutional peers.
Between degree requirements and the positions occupied by alumni.