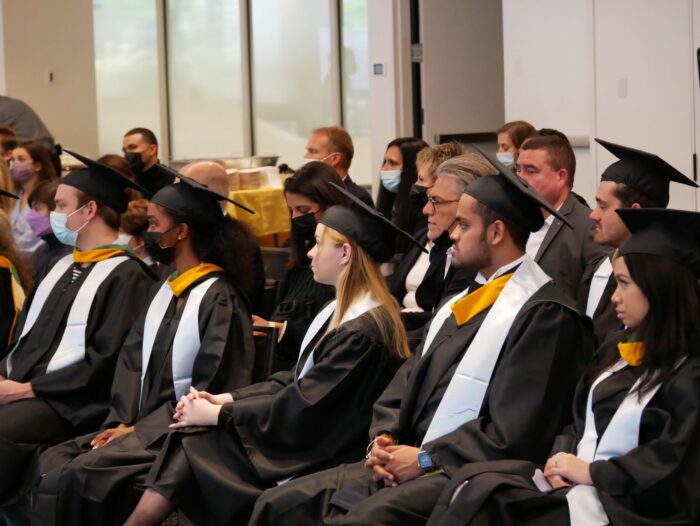 Our new alumni have graduated!
A successful graduation ceremony took place on May 8, 2022 at PACE University in New York. For the occasion, Jean-Michel Perrenot, President of CEFAM, Karine Chaux, our director, our alumni, the graduates and their families were all gathered to share this beautiful moment.
After 3 years of study at CEFAM in Lyon and 1 year in our partner universities in the United States, they complete their course with a double degree. A Level 7 degree, certified by the French government "International Organization Manager" and the BBA from the American university for their future career in France or abroad.
Mariama Diallo: sponsor of the class of 2022
And this year, Mariama DIALLO, a CEFAM and Pace University alumni, hosted the graduation ceremony. A true example of a success story in our school: an exceptional personal and professional journey that allowed her to obtain her green card to work in the USA!
A big congratulations to all our new alumni, on the way to new adventures!